ANNOUNCEMENT: The meeting point for the excursion will be Arion Bar, Pantheon Hall (area of the coffee breaks) at 08:45 AM. We kindly ask the participants of the excursion to be on time at the meeting point.
The excursion will start from the suburbs of Paphos, heading to Geroskipou from Aliathon to enjoy the famous delights of the area. The excursion will continue with a tour of the Archeological Park of Paphos and end with a walk in the port of Kato Paphos.
Minimum Participation: 15 persons.
Price: €25
Date and Time: 17 September 09:00-14:00
Paphos Archaeological Park
Paphos Archaeological Park contains the major part of the important ancient Greek and Roman city and is located in Paphos, southwest Cyprus. The park, still under excavation, is within the Nea Pafos ("New Paphos") section of the coastal city. Its sites and monuments date from prehistoric times through the Middle Ages. Among the most significant remains so far discovered are four large and elaborate Roman villas: the House of Dionysos, the House of Aion, the House of Theseus, and the House of Orpheus, all with superb preserved mosaic floors, especially an Orpheus mosaic. In addition, excavations have uncovered an agora, asklipieion, basilica, odeon, and Hellenistic-Roman theatre, and a necropolis known as the "Tombs of the Kings". Nea Paphos is one of the three components forming the Paphos archaeological complex inscribed on the UNESCO World Heritage List in 1980 for its outstanding mosaics and ancient remains, as well as its historical religious importance.

Loukoumi Geroskipou
Available in a colorful variety of flavors, Loukoumi Geroskipou PGI is a traditional Cypriot confection produced in a small town on the southwest coast of Cyprus. It is made with simple ingredients, local skills, and a traditional production method that has been passed from one generation to the next. The trip offers a visit to a confectionary that produces the traditional Loukoumi, where the guests will also have the chance to learn how the confection is produced.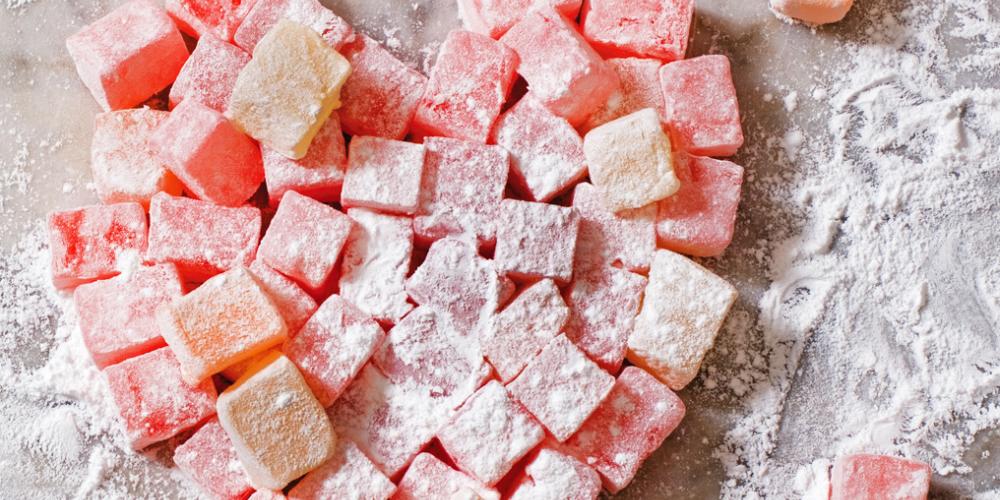 Paphos' Harbour
The small harbor at Kato Paphos with the castle is considered the heart of Paphos. Being probably the main hallmark of Paphos, it is a popular place to visit for both locals and visitors. Everybody is coming here for a stroll, to relax, to look around, to socialize, to have a coffee or beer, or to eat or dine virtually on the sea. From early in the morning until late in the night the area is full of locals and visitors.
The excursion's price includes:
Private return coach or minibus transfers
Licensed English-speaking guide
Entrance fees at Paphos Archaeological site